Talent Management
Competence management and personnel development in one solution

Recognizing and promoting employee potential at an early stage. Finding the best employees to solve a task. Accompanying careers in the company and setting personal developments in motion. These are all tasks of the talent management module.
The talent management module accelerates your personnel development
The need for qualified personnel in companies is always great and critical to the company. The talent management system focuses on the skills and willingness to learn of employees and ensures that strategically important positions can be filled at an early stage. Important and potentially important people remain in focus and are optimally accompanied on their career path.

Our talent management module is based on concepts for recognizing and promoting employees' talents and skills. It takes into account results from employee appraisals and makes it possible to plan the next career steps. You identify employees who have and can do what is needed in the company for upcoming tasks. In this way, you keep an eye on personnel planning and staffing requirements, and recognize at an early stage which gaps will soon need to be filled.

Identify Skills
Do you know the strengths and talents of your employees? Our talent management system knows them and keeps a constant eye on them. For a quick response to new personnel requirements.
Develop Skills
Standing still is a step backwards. Motivate your employees to constantly develop themselves further and to take the next career steps. Our talent management software supports you in this.
Use Skills
If you know the talents and strengths of your employees, you can deploy them precisely according to their abilities. This applies to tasks as well as to the composition of teams. Our talent management system keeps track of suitable talents.
A selection of companies that are already successfully using our solutions
Identify strengths and weaknesses: Through competence profiles
Employee qualifications change dynamically. By creating and constantly maintaining competence profiles, you will not miss any developmental step of your employees.

The same applies to competence gaps. Identifying and closing them helps both you as a company and your workforce.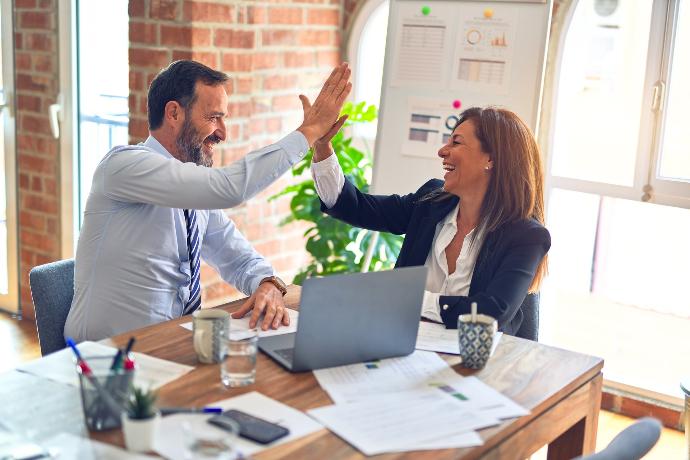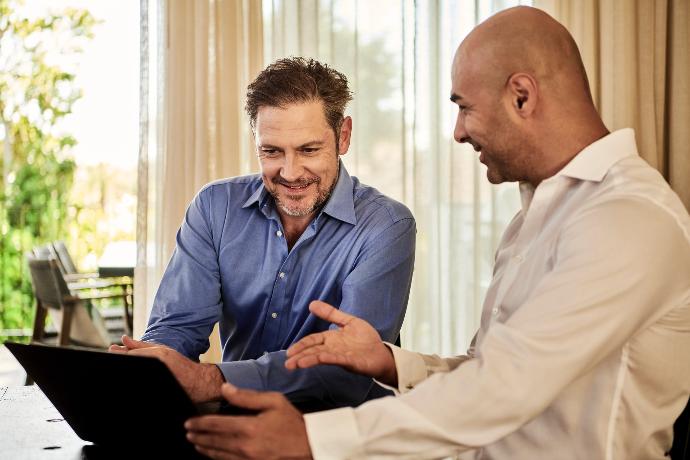 Maintain an overview: Digitally document employee appraisals
Our talent management module structures employee appraisals, making both results and progress transparent. It ensures that the results are both complete and comparable over time.

It not only automatically reminds employees and supervisors of upcoming meetings, but also documents the entire meeting history. This makes it easy to monitor target agreements and the development of employees becomes measurable.

Thanks to flexible configuration options, almost all requirements of a modern appraisal interview can be mapped.

Finding talent: Lid fits pot
Every task needs a problem solver. Our talent management module finds it, if it exists in your company. The more demanding a task or even a whole project is, the more difficult it is to identify suitable employees in the company.

Our talent management system supports you in this. This saves you and your employees an enormous amount of time and your company considerable personnel expenses.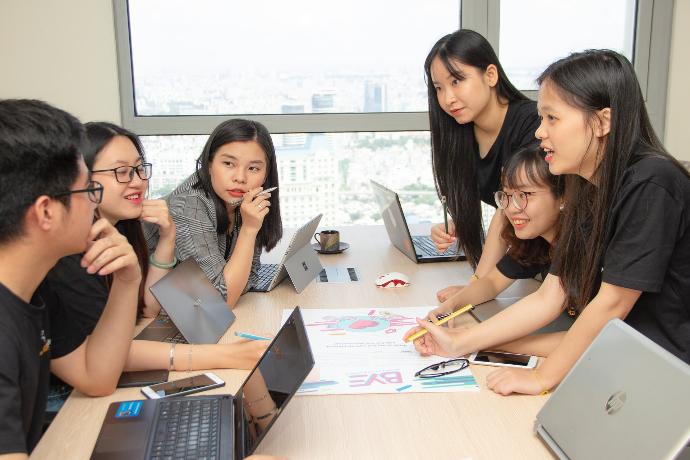 The most important functions at a glance - This is how the Talent Management module simplifies your processes relating to competence management and personnel development

Job profiles
Target profiles can be used to map all the jobs available in the company. In addition to the job descriptions, the required competencies are also recorded with a degree of fulfillment.
Competence management
The employee profiles are enhanced by actual competencies. This allows you to immediately recognize where employees' strengths lie and where there is a need for training.
Target/actual comparisons
Compare the target and actual competencies of employees. At a glance, you can see whether the employees are suitable for the respective position, or whether they are over- or under-qualified.
Digital employee appraisals
With the talent management module, you digitize the employee reviews that occur. The questions and processes are highly customizable and employee developments can be tracked and compared over time. Automatic processes save a lot of time in planning.
Talent and competence search
With the search functions, you can always find qualified employees for a task or position to be filled. With just a few clicks, you can put together suitable project teams.
Training proposals
Based on the competencies and positions, the system suggests training courses from the LMS individually for each employee in order to quickly close knowledge gaps.
Feedback & Surveys
Collect and analyze feedback from employees - and optimize your processes and products. Use both individual and group feedback or conduct surveys to find out attitudes and moods in the workforce.
Notifications
The system automatically notifies employees and supervisors of events such as upcoming employee meetings. This saves time and ensures that no appointment is forgotten.
Statistics & Reports
Detailed statistics and automatic reports simplify your reporting and help make the success of HR measures measurable.
Talent management finds your experts. Guaranteed.
Contact us and we will help you develop and implement a customized, sustainable human resources development strategy for your company.