Bundle, store, preserve and (re)discover corporate knowledge.
Knowledge Management

Knowledge and experience is your treasure

The knowledge management module helps you to bundle and manage your company's wealth of experience. Your employees document their personal expertise and make it available to others. The quick access to required information saves a lot of time for all participants and increases the quality of the work results.
Knowledge management guards the greatest treasure of every company: the collected knowledge of its employees. Stored in a structured and secure manner, it is available to everyone who needs it for their daily work or projects. Nothing gets lost or has to be collected in a tedious and time-consuming way. Stored in a central, protected database, access to company know-how is fast, structured and efficient.

Document Knowledge
Employees can quickly and easily document personal technical and process knowledge and make it available to others. New knowledge is created collaboratively and the database is thus continuously expanded. Processes for evaluating and releasing knowledge ensure quality and give you an overview.
Find Knowledge
A full-text search makes it possible to search all documents, training courses and other sources for relevant information quickly and in a time-saving manner. High-performance search algorithms and fast databases provide quick access without lengthy search processes. Sophisticated AI routines support the search process.
Using Knowledge Effectively
Whether it's new employees during induction or the procedure for old or new projects: The fast search for existing know-how accelerates all company processes. Existing knowledge from other areas of the company is brought together centrally and is not isolated and possibly redundant at individual workstations.
A selection of companies that are already successfully using our solutions
Knowledge management for business processes
Our knowledge management module documents all processes in the form of knowledge entries and makes them available to the employees who need this knowledge on a daily basis. This gives employees quick access to all relevant information at the right time, which saves time and at the same time increases the quality of the work result, as all processes are precisely documented.

Last but not least, knowledge management shortens the training period for new employees, as they can familiarize themselves with the processes independently.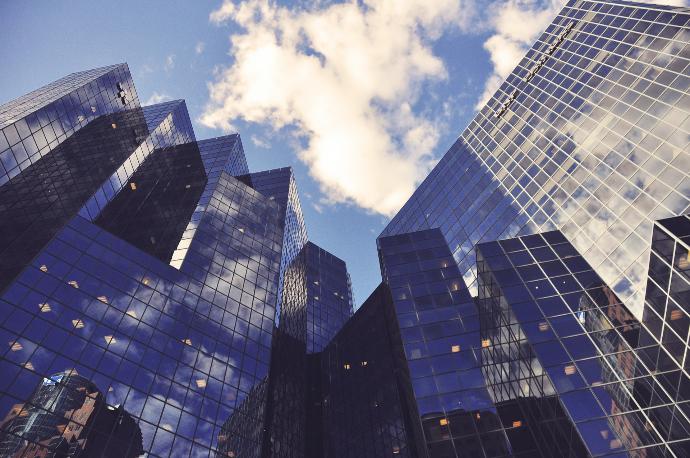 Knowledge management as a driver of innovation
One task of knowledge management in the company is becoming increasingly important: the development or further development of new, or already existing knowledge within the company.

Collaborative features in our knowledge management module enable employees to work together to develop new ideas and find solutions to complex tasks.

The system recognizes experts for desired topics and enables employees to ask specific technical questions in a targeted manner or to find the right people for a task.

The most important functions of the Knowledge Management module at a glance
Knowledge elements
With knowledge elements such as articles or media data, employees document their own knowledge and the best solutions for daily challenges. This is done collaboratively, i.e., in cooperation. Here, detailed discussions can be held, questions asked and answers evaluated.
Knowledge entries
Knowledge entries document expertise and established processes and make them available to everyone. A four-eyes principle when publishing ensures that they are correct. New knowledge entries can also be compiled from existing content to save time. This means that they do not have to be completely rewritten.
Categories and Tags
To make content easier to find later, you can assign it to categories and structure it with tags. In addition, experts from the company can be designated to ensure the quality of the content with their expertise.
Intelligent full text searchengine
The integrated search engine finds stored knowledge quickly and reliably with a powerful semantic search. Employees receive suggestions and related topics displayed during their search. Likewise, the search indexes existing files, making them searchable. The search function also identifies employees with suitable skills who can help solve a problem.
Versioning & Release
The "versioning" function allows changes to the content to be tracked. This allows you to document processes in an audit-proof manner. An integrated release workflow ensures high content quality.
Tasks

With the help of tasks, you ensure that employees document their knowledge properly and regularly. In addition, it is possible to assign deadlines and priorities and to control the results.

Search statistics
You identify topics and search terms that are particularly important for your employees. The evaluations are individually configurable. This overview enables you to identify knowledge gaps and information needs and to reduce them through appropriate measures.
Working groups
Related topic complexes can be processed collaboratively within a work group. The assignment of roles and rights for editing then extends to all members of the group, who can then bring their collected knowledge together in a central location. This simultaneously brings all members to a common, higher level of knowledge.

Media pool
The media pool is used to store media files such as images, videos and PDFs in a structured and findable way and to make them centrally available to employees.
Successful knowledge management accelerates all processes.
Contact us and we will help you analyze your needs and develop and implement a customized, sustainable knowledge management strategy for your company.